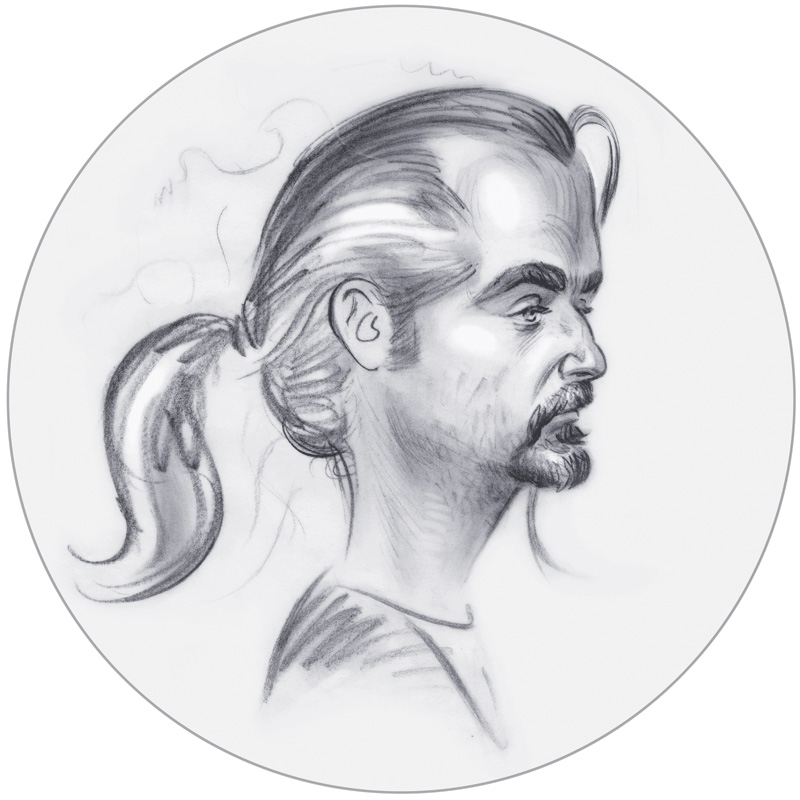 John Kascht's satirical drawings have appeared on book covers, billboards, Broadway marquees and more than a few cocktail napkins. Also, in The New York Times, Entertainment Weekly, Rolling Stone, Esquire, GQ, Time, Newsweek, New York Magazine, The New Yorker, The Washington Post, The Wall Street Journal, Fast Company, LIFE. The Los Angeles Times, Golf Digest, Forbes, TV Guide, The Village Voice, The New York Observer, The Chicago Tribune, Reader's Digest, W, Vibe, Oprah, Glamour, US News and World Report, and MAD magazine.
In recent years John has produced multimedia features for websites and digital publications, adding another dimension to his trademark examinations of political and celebrity culture.
John's art has been the subject of documentary segments for the Smithsonian, public television, and the Discovery Channel. Two dozen of his works are in the collection of the Smithsonian National Portrait Gallery.
Sometimes John's caricature subjects become fans and acquire their caricatured likenesses. Among them: John Travolta, Ken Burns, Sean Connery, Rosie O'Donnell, Conan O'Brien, Stephen King, Joan Collins, Ted Turner, Ray Romano and Katharine Hepburn.
John's work is showcased in several monographs of pop-culture portraiture, notably: "The History of Caricature" (by Laurent Baridon, Citadelles and Mazenod, Paris), "The Savage Mirror" (by Steven Heller and Gail Anderson, Watson Guptill) and "Rolling Stone: The Illustrated Portraits" (Chronicle Books).
John is a faculty member of Marywood University's graduate program in Illustration and Design.
He lives on a small farm in Pennsylvania with his wife (a beekeeper) and 500,000 honeybees.
Link to: Curator's essay and film about John Kascht's work.