Designer of the Decade
Start-to-finish: sculpting Apple designer Jony Ive for the annual "Innovation by Design" issue of Fast Company. Film commissioned for the magazine's tablet edition.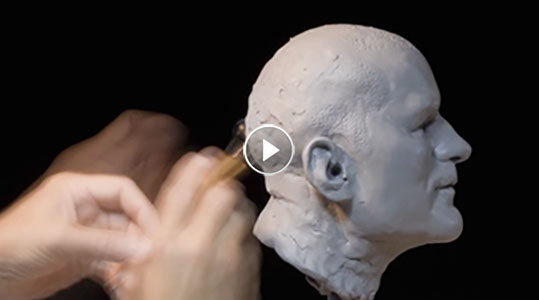 ---
CONAN!

In the 30-minute Smithsonian film Funny Bones: Anatomy of a Celebrity Caricature, John Kascht draws Conan O'Brien from photos and from life, rendering him in pencil, ink, clay, and watercolor. Also in cheesecurls, vegetables and breastpocket hankies.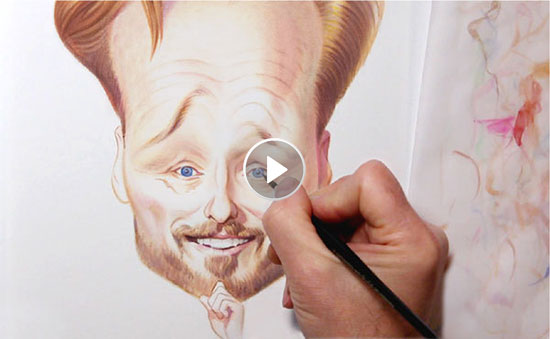 ---
Rudy Giuliani

From a series of "drawing board essays" for The Washington Post.

"Kascht makes a good case for LOOKING as a means of gathering reliable informatio, about our public figures. With his impeccable eye, deft hand and wry commentary, caricaturist Kascht delineates the White House aspirants in a way that feels more factual than exaggerated. In the process, another portrait takes shape: of the sincere artistic striving at the heart of his funny business."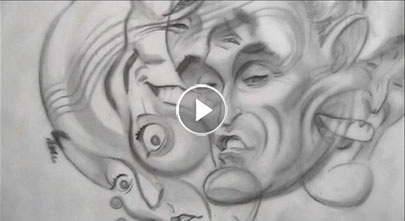 ---
Drawing Miss Hepburn



John recounts a surreal and poignant weekend sketching Katharine Hepburn at her home in
New York a few months before the aged actress retreated entirely from the public eye.


A New York Times/Discovery Channel short by

Stephanie Schwam and

Academy Award winning director Roger Ross Williams.




---
The Colbert Report

Segment from the show...
Stephen Colbert and gallery
director Marc Pachter briefly
discuss John's caricature
of Larry King during Colbert's
visit to the National Portrait
Gallery. (3:15)